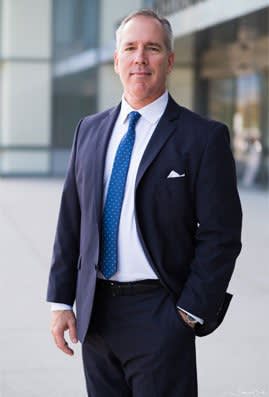 Michael J. Vogler is licensed to practice law in California and the State of Washington, and in all Federal Courts in California, including the United States Court of Appeals for the Ninth Circuit. He is also a member of the The United States Army Court of Criminal Appeals, The United States Court of Appeals for the Armed Forces, and the Supreme Court of the United States. Mr. Vogler is also a military lawyer, Commissioned Captain, Judge Advocate, Legal Support Command, CA State Guard.
Mr. Vogler 's principal civilian practice includes Family Law, Divorce and Child Custody, Immigration, Guardianship, and Civil Litigation. He is qualified Minor's Counsel, representing children in Family and Probate Courts.
Mr. Vogler's military law practice includes the Service Members Civil Relief Act, the California Military and Veterans Code, and frequently represents active duty military service members in state and federal court. He sits on the executive committee of the Orange County Bar Association's Military and Veteran's Committee, and the Advisory Counsel of the Center for Law and Military Policy.
Mr. Vogler is a published legal writer regarding the Foreign Corrupt Practices Act (Los Angeles Lawyer Magazine, Sept. 2013) and Family Dependent Support Obligations of active duty soldiers and airmen under Army Regulation 608-99 and Air Force Instruction 36-2906 (National Guard Magazine, December 2018), and Defending Immigrant Rights in a Hague Convention Child Abduction Action.